Data Privacy Is Crucial for the LGBT Community
February 20, 2018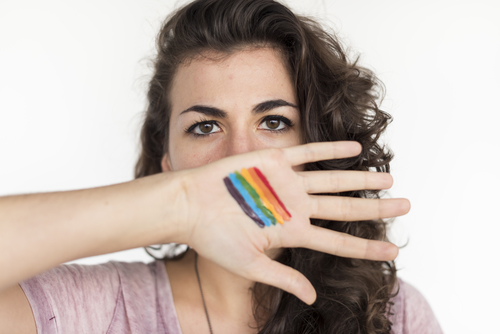 It is vitally important to consider how compromised online privacy can specifically affect marginalized groups such as the LGBT community.
Data privacy grants everyone the right to determine what data others can access, who is allowed to view such data and when those individuals can access it.
For many LGBT people still choosing with whom they share their sexual orientation, privacy is of paramount concern. A privacy data breach that exposes someone's sexual orientation can have far-reaching effects, including the loss of employment, loss of familial relationships and friendships and even the potential for physical harm or death.
Networks must ensure data privacy controls so user data is never compromised or unintentionally revealed in order to allow LGBT individuals to retain control over what information they choose to share.
LGBT Community Internet Use
Coupled with the heightened risks that LGBT individuals face from a data privacy breach is the fact that LGBT community members tend to be earlier adopters and heavier users of the internet and online services than their heterosexual counterparts.
Mobile devices play a particularly vital role in the lives of LGBT-identifying adults because of their unique need to find resources and places that will be welcoming and supportive of them.
For many LGBT individuals who are not yet comfortable revealing their sexualities at home or in their communities, the internet is often the first tentative step for seeking both information and community.
Access to technology has fostered greater acceptance and safety for LGBT individuals. The internet has been a literal lifeline for the LGBT community, especially for those living in smaller towns and remote areas where they may be the only LGBT individuals, or at least the only ones they are aware of.
By the Numbers
The research we've done at LGBT Tech shows just how crucial data privacy is to the LGBT community. Here's a quick look at some vital statistics:
81 percent of LGBT youth have searched for health information online, as compared to just 46 percent of non-LGBT youth
80 percent of LGBT respondents participate in a social networking site, such as Facebook or Twitter, compared to just 58 percent of the general public
Additionally, the research available indicates that searching for health information online may be particularly meaningful for lesbians, whose health needs are often ignored or overlooked.
But it's not only life-saving health information or other resources that have changed the lives of LGBT people: the internet has also offered community.
Wireless technologies allow access to supportive community members, friends or loved ones – even across great distances. This ability to create or to maintain connections that are safe and welcoming can be life-saving for LGBT individuals feeling isolated in their physical locations.
This social connection reaches across boundaries for everyone but can offer a lifeline to an LGBT individual.
Data Privacy Is Crucial for the LGBT Community
For these reasons, data privacy is a special concern for the LGBT community. Our heightened use of the internet, coupled with the potentially catastrophic consequences of a data breach, makes our community especially vulnerable.
While data privacy should be a concern for anyone who uses technology, it is of life-saving significance to LGBT-identifying people. Without adequate data privacy, the ramifications for the LGBT community can be catastrophic.
Users of the internet and wireless technologies can make changes to try to protect their own data privacy, but networks and providers are also responsible for users' safety – especially those in the LGBT community.
Beyond issues of privacy and embarrassment, there is a very real risk of harassment, potential physical harm, loss of employment and even loss of family and friends.
Allowing individuals to opt out of disclosing certain personal information grants protection and safety in all facets of life.
Here at LGBT Tech, we will continue to educate legislators and companies on the specific privacy issues relating to the LGBT community. We continue to demand that those in the technology sphere understand the importance of ensuring data privacy for the LGBT community given the unique challenges LGBT individuals face.
Learn more about LGBT Tech, including how you can safely donate your old phone to homeless LGBT youth in need, at lgbttech.org.
About the Author
Carlos Gutierrez is the deputy director of legal and policy affairs at the LGBT Technology Partnership & Institute. Mr. Gutierrez is an attorney with an extensive background in both business and legal affairs combined with a deep understanding of technology, telecommunications and long-term strategic planning.
Mr. Gutierrez has significant telecommunications experience having served as an intern at the Federal Communications Commission (FCC), helping draft and implement the Telecommunications Act of 1996 for the Common Carrier Bureau. His work included developing rules relating to interconnection agreements for CLECs (Competitive Local Exchanges), Pole Attachment agreements and work relating to issues of net neutrality. Mr. Gutierrez served as a legal associate at the Washington, D.C., law firm of Mintz, Levin, Cohn, Ferris, Glovsky and Popeo.
Mr. Gutierrez worked on the implementation of telecommunications rules with state public utility commissions as well as interconnection agreements, must carry regulations, kid vid rules and drafted comments and replies before the FCC on a variety of issues affecting competitive local exchange carriers.