Making the Most of Your National Cyber Security Awareness Month
September 05, 2017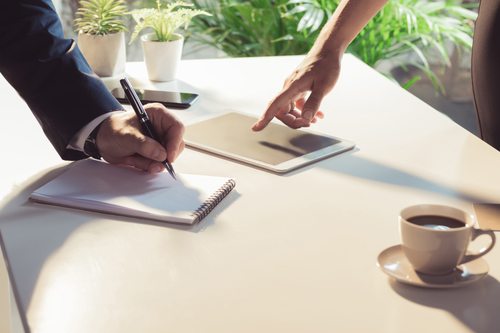 This October is the 14th
National Cyber Security Awareness Month
, otherwise known as NCSAM or #CyberAware Month. Co-founded and led by the
National Cyber Security Alliance (NCSA)
and the U.S. Department of Homeland Security (DHS), NCSAM is a global event focusing on cybersecurity.
October is a great opportunity for organizations around the world to promote security awareness from the break room to the boardroom ‒ regardless of size, location or industry. As the 2017 Security Awareness Report showed us, the problem many organizations face is their security awareness officers do not have the time, staff or resources to effectively manage their programs, let alone plan series of events for an entire month in October.
Not to worry: SANS Security Awareness has done all the hard work for you with the NCSAM Planning Kit.
This kit is designed to make your October a success throughout your organization. The kit has activities and resources for every day of the month in October. In addition, all of the material is aligned with the themes NCSA and DHS have assigned for each week. You can use the NCSAM Planning Kit for the whole month or supplement anything you may already have organized. You simply pick and choose what pieces you want to use.
NCSA also has a number of free resources you can leverage, including becoming a NCSAM Champion and hosting a NCSAM Partner Event. Be sure to check out those opportunities!
Regardless of what resources you use, time and time again we see the key to a successful October is a good communications effort. So be sure you are coordinating with your communications team ahead of time for this October. If nothing else, start taking them out to lunch (yes, I'm serious). Effective partnerships ‒ especially communications ‒ are key indicators we see for success time and time again.
About the Author
Lance Spitzner, director of SANS Security Awareness, has more than 20 years of security experience in cyber threat research, awareness and training He invented the concept of honeynets, founded the Honeynet Project and published three security books Lance has worked and consulted in more than 25 countries and helped more than 350 organizations plan, maintain and measure their security awareness programs. In addition, Lance is a member of the Board of Directors for the National Cyber Security Alliance, a frequent presenter and a serial tweeter (@lspitzner) and works on numerous community security projects. Before working in information security, Mr. Spitzner served as an armor officer in the Army's Rapid Deployment Force and earned his MBA from the University of Illinois.