Protect Your Smart Home from Hackers
April 04, 2017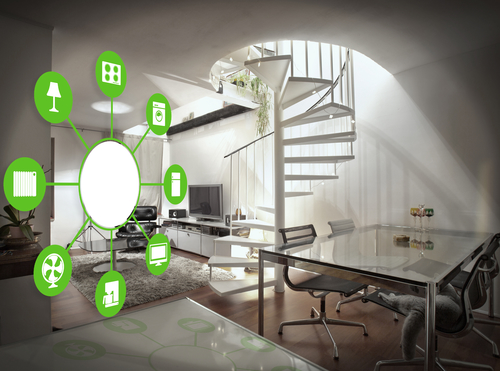 We are currently living through the advent of the smart home revolution. Every day engineers, designers and forward thinkers throughout the world are finding ways to change our home lives. Connecting simple home functions to the internet can help make our lives easier, reduce our energy consumption, improve security and monitor our health.
The Internet of Things (IoT) is growing rapidly, with 30.7 billion devices expected to be connected to the internet by 2020. Unfortunately, with this fast, uncontrolled expansion, our home network security has been left vulnerable to attacks by hackers and other nefarious individuals. To put it into perspective, for every smart home device added to your home, it is similar to adding another door that can be broken into. So now, instead of just securing your front door with a deadbolt, you need to do the same with 50 other entrances.
The dangers of this expansion are well known. Security researchers and developers in a demonstration were able to hack into a smart lightbulb of an office building and turn the lights on and off. Although this sounds quite benign, it begins to get more worrisome when we consider a hacker being able to control a smart door lock (giving unlimited physical access to your home) and video doorbell (which could monitor when you have left home).
Fortunately, there are many ways to protect your home whilst smart home security protocols catch up with the market. In this infographic we demonstrate some simple but effective ways to protect your home, family and devices.




About the Author
Joseph Mack is the chief sage for smarthomeSAGE, a blog that analyzes the impact smart home technology has on home life.